People
Dr. Paul Ganster, Director
Dr. Ganster is a social scientist with a specialty in Latin America. His initial years of research and writing were in the area of Latin American social history. For the past 25 years, his efforts have been directed toward policy questions of the U.S.-Mexican border region and the comparative study of border regions around the world. Ganster's current research interests include border environmental issues, transborder governance issues, comparative border studies, sustainable development in the border region, and sustainability and tourism in the Baja California peninsula. He chairs the Committee on Binational Regional Opportunities (COBRO) of the San Diego Association of Governments. In addition to teaching at San Diego State University, Dr. Ganster has been a visiting professor at the School of Economics of the Universidad Autónoma de Baja California in Tijuana. He is also Associate Director of the Office of International Programs at San Diego State University and Director of SDSU's Field Stations Program.

Visiting Scholars
Dr. Freerk Boedeltje, Senior Research Associate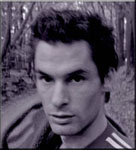 As a political geographer and border scholar, Freerk participated in large scale European Framework projects on cross border cooperation and geopolitics on the external borders of the European Union, in particular the Mediterranean. His research interest includes globalization, geopolitics, global city regions, and border research. While a post doctoral fellow at IRSC and SDSU, Freerk is extended his research interests on to the San Diego-Tijuana region as well as the urban centers in Southern California. Originally from the Netherlands, his PhD in Human Geography is from the University of Eastern Finland where he worked as a researcher at the Karelian Institute and the department of Geography.
Freerk is now specializing on border development issues as Urban/Environmental Economist at the OECD in Paris.
E-mail: [email protected]
Hugo J. Relegado Jacobo, Visiting Researcher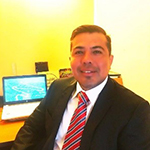 Hugo J. Regalado Jacobo is a visiting researcher at the Institute for Regional Studies of the Californias for September 2018 through June 2019. Hugo is a faculty member in International Relations at the Autonomous University of Baja California.
While in residence at SDSU, Hugo is working on a thesis for a PhD in Global Development Studies at UABC. His research project is on the role of national and regional elites in the development of local development policies for governance on the Tijuana-San Diego border 1990-2016. His research depends on primary source analysis and in-depth interviews of business and political elites and other stakeholders in the transborder region.
Hugo is most easily contacted through e-mail: [email protected]